Red Buffalo Brewing Co.
---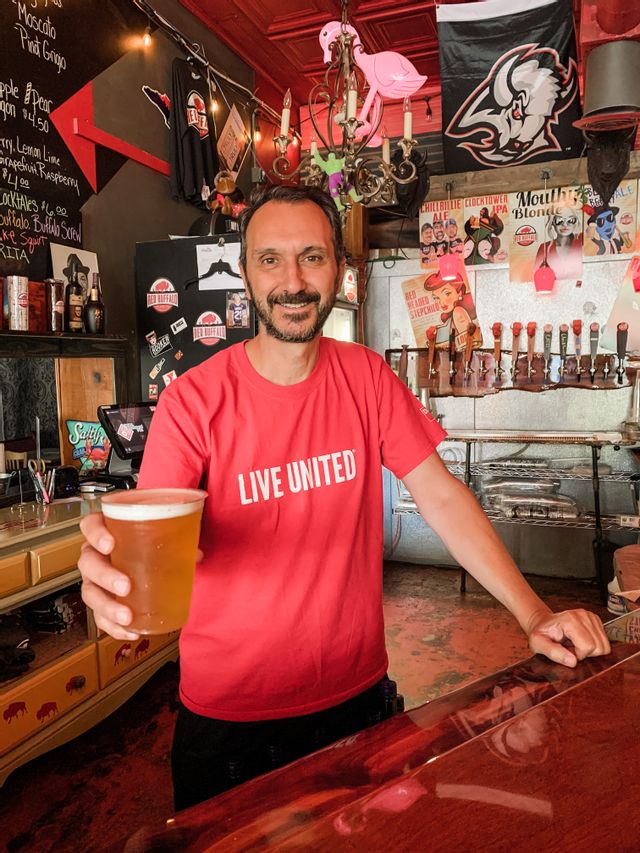 By Catherine Diehl
Take a step into one of Statesville's breweries, Red Buffalo Brewing, owned and operated Joe Bondi. A place that feels like home, but has freshly crafted beer.
Joe is not a native to Statesville. He moved from Chicago after he visited the streets of Downtown and he fell in love with what the town had to offer, the landscape, and the potential, and once he realized there wasn't a brewery here, he wanted to change that. In 2018, Red Buffalo Brewing found its home here and it's one of two breweries that bring live music to the streets throughout the week, and of course, the weekends. As soon as you walk in, you're welcomed with a warm atmosphere and memorabilia that has been inspired by Joe's past and the people he knows.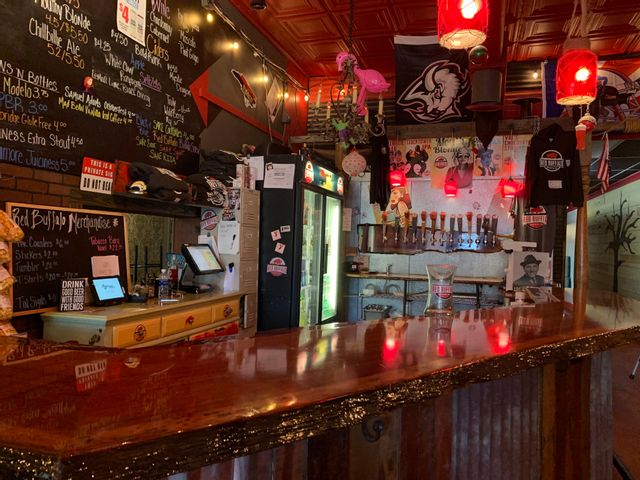 Joe wanted people to fall in love with Downtown Statesville the way he has, and when you're standing in the streets surrounded by history, beautiful brick buildings, a welcoming community, and great shops and restaurants, it's hard to not want to stay forever. Joe wants visitors to come in as a first time customer, and always leave as a friend.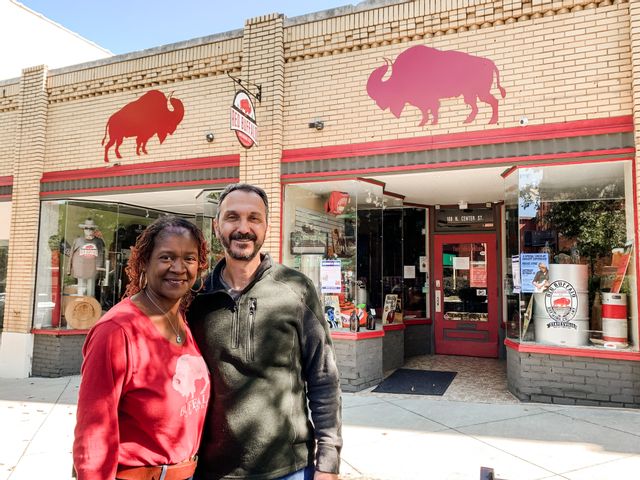 If you're looking for a place that is centered around relaxed and lively conversation, friendship, and good beer, Red Buffalo is the place to go for a fun night out, either by yourself for the first few minutes until you make a new friend, or with your group of friends which might gain a new member. Just outside of Red Buffalo, you'll find local restaurants and shops that you can stop by before or after you quench your thirst with a beer.
We hope to see you at Red Buffalo Brewing, where good beer is the glue to new friendships.