The Sean Richardson Story
---
Together They Have Touched the Sky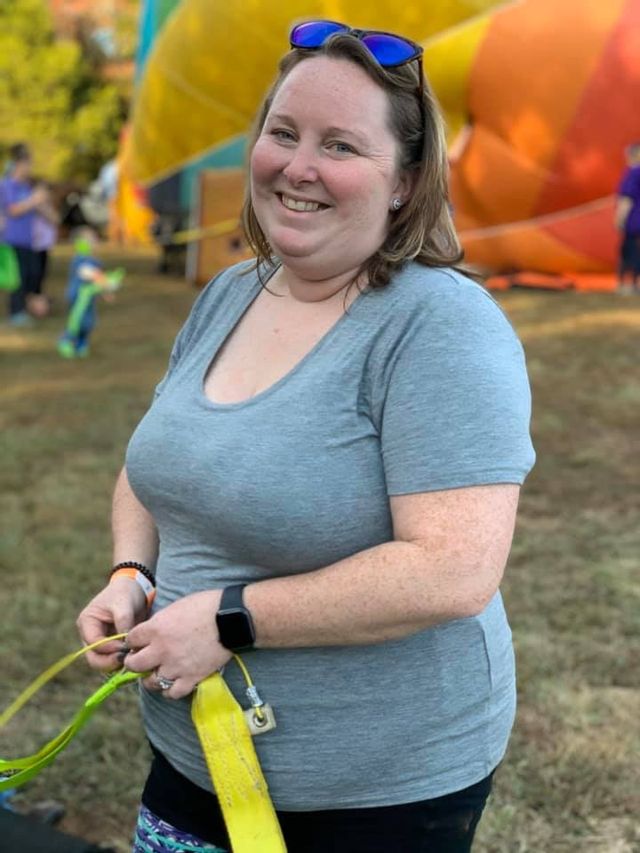 Making people's dreams and wishes come true...meeting fun, adventurous people…traveling to beautiful places...flying where everything is new and exciting…flying in familiar places. Sounds like a dream job, doesn't it? For Sean Richardson and his wife, Brittany, ballooning is so much not like a job, though...it's an adventure.
"Brittany got me into ballooning, actually," said Sean as he remembered the early days. "She loves ballooning probably more than me, and she's the reason I became a pilot. Brittany and Brian Nocifora, my brother from another mother, are my chief crew. My best friend, Brian's been by my side for the last 18 years, and now he's a student pilot. For me, it's definitely the people who make this not-really-a-job gig the best. The comradery with our pilot friends and crew is very special to us, and the people I can share this amazing sport with…that all makes ballooning the most fun I can have."
Flying is in his Roots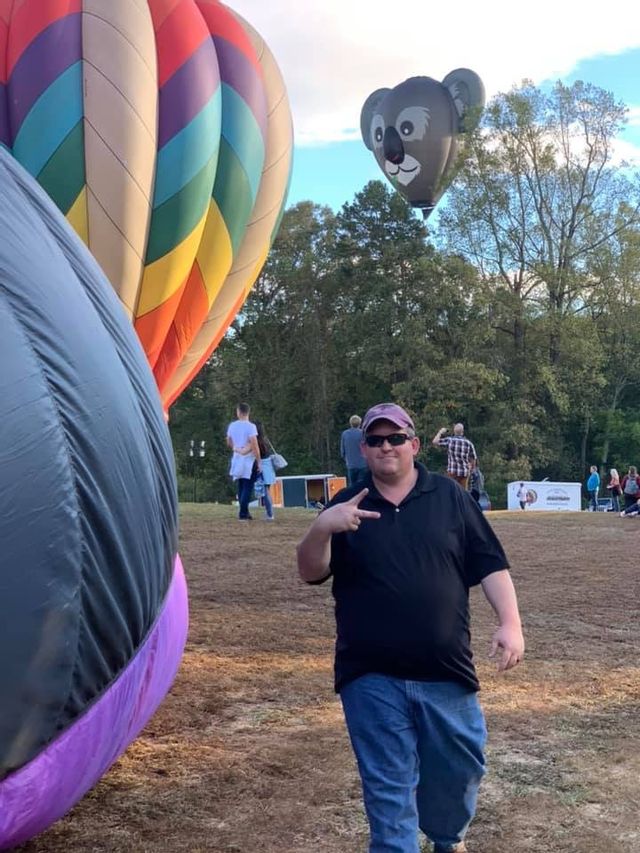 Sean has been around balloons all his life. When he was growing up, he chased for some of the pilots who flew around Wellsville, New York, his hometown. By 2008, he and Brittany were spending a lot of their free time involved with ballooning. They helped crew for several pilots until 2014. That's when they decided to purchase a balloon of their own. Patrick Grogan, who flies around our area, was Sean's primary instructor, and Kenny Shumate from Orlando also did some training with him. If you've been around BalloonFest, you may have heard of Kenny…his reputation for excellent piloting with an outrageous sense of humor have made him famous. Together, Patrick and Kenny turned out a great pilot when Sean earned his commercial hot air balloon pilot certificate in 2016. Sean has flown in all states along the East Coast, and Brittany is currently learning how to fly!
For the last 44 years, Sean's hometown has hosted a big balloon rally each July—The Great Wellsville Balloon Rally- which has been going strong since 1975. Last year, about 30 pilots gave the crowds there quite a show…five of those pilots, including Sean, also fly here each year at Carolina BalloonFest. Balloonists around the country are a tight, friendly community, and they love to travel around, meet up at balloon rallies throughout the year, and share the love!
They Haven't Stopped Looking Up
Sky Candy Balloons has been in business since 2014. "The balloon I'm flying now is named Color Me Badd—aka Judy," Sean said with a smile. "It's a 2006, FireFly balloon that's 105,000 cubic feet in volume, one of the largest balloons flying around Statesville. I can carry as many as four passengers, depending on total weight, so we often take families or small groups of friends. It flies great; it's very responsive. I also have my original balloon, a 1990, 90,000 cubic foot Aerostar named Sky Candy."
Oh The Places They've Gone
Sean, Brittany, and crew travel to balloon rallies and special events throughout the ballooning season from about March to November. "We love taking the balloon to Victory Junction Camp in Randleman each year," Brittany shared. "Victory Junction is a summer camp for children with serious medical conditions, and we've met the most wonderful kids there on Carnival Night. Those kids are great fun and truly inspirational. And, we've met a lot of NASCAR people while we were there giving the kids tethered rides and displaying our balloon."
Adventure is Out There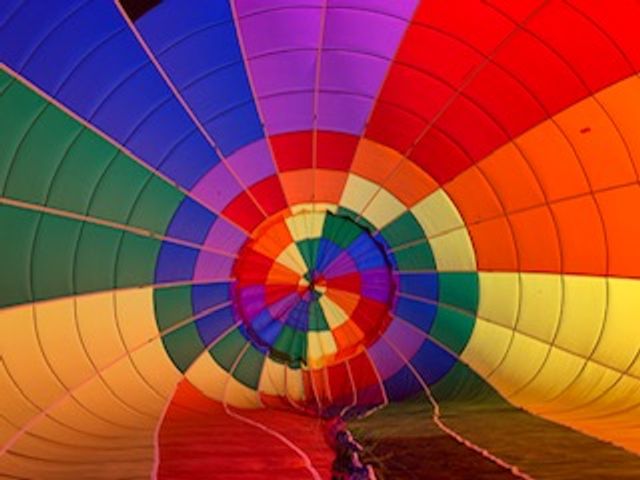 Sean's core belief about life? "Have fun and enjoy life now," he says. "Create as many great experiences and memories as you can, while you can. That's what we're doing with each and every flight!"
Sky Candy Balloons
704-877-3721
SkyCandyBalloons.com