The Daniel Sasser Story
---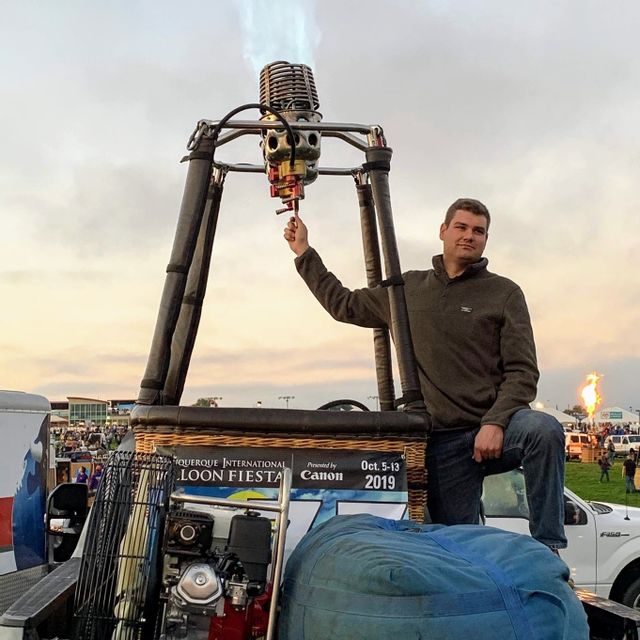 "Ballooning has always been a distraction from everyday stress. It's fun and puts things in perspective!" says Daniel Sasser, hot air balloon pilot extraordinaire. "Whether I'm fun flying with friends, taking passengers with a bucket list, or competing, I'm passionate about sharing this sport. I experience it all for the first time through their eyes—that's exciting."
Determined to Fly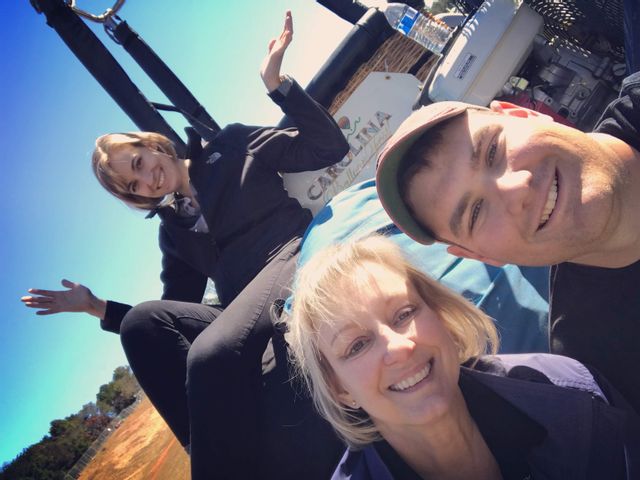 The ballooning bug got Daniel when he was six. His family attended a balloon event, and he and his sister picked out their favorite, chased it down, then helped pack it up. Evidently, they were very helpful—they were invited back again…and again…and again. "We took the bait! It quickly became a family affair, but I took particular interest in it," Daniel shared. "My parents thought it would just be a phase, so they promised so long as I got up early enough—very early—they would take me. I think they regretted that when they saw this wasn't going away anytime soon! It was absolutely wonderful growing up around balloons and the people who fly them!"
Admiration for his Support System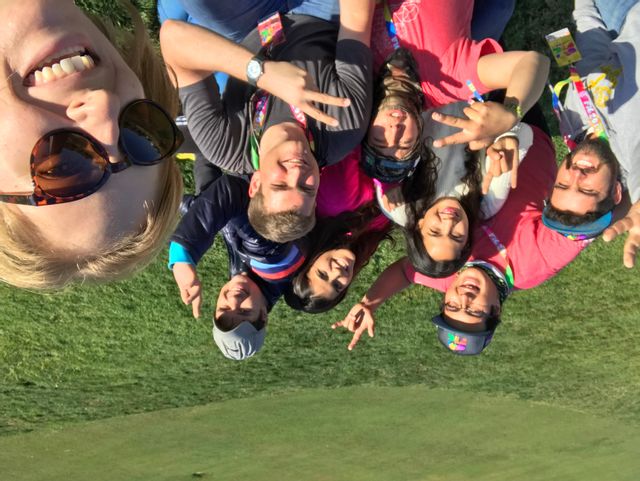 Daniel's road to his pilot license was filled with great instructors. "When I think about it, who wasn't my instructor? After the passing of pilot Ed Ristaino, many Statesville pilots stepped in to see me through. Drew Egerton and Marc Klinger were primary, but I flew some with everyone—Sam Parks, Marsha Treacy, and Charles Page to name a few," Daniel explained. "Everyone does things a little different, so it was cool to get all their perspectives and piece together what works best for me and my team!"
Daniel feels immensely grateful for his friends who help him fly—Jay White, Patric and Josie Patterson, Kim McKinney, Ruthi Ristaino—the list goes on. "Passengers ask if my crew are related or family? They are family, but not related; they're wonderful humans who keep me aloft and pick up me up when I'm down!"
His Tried and True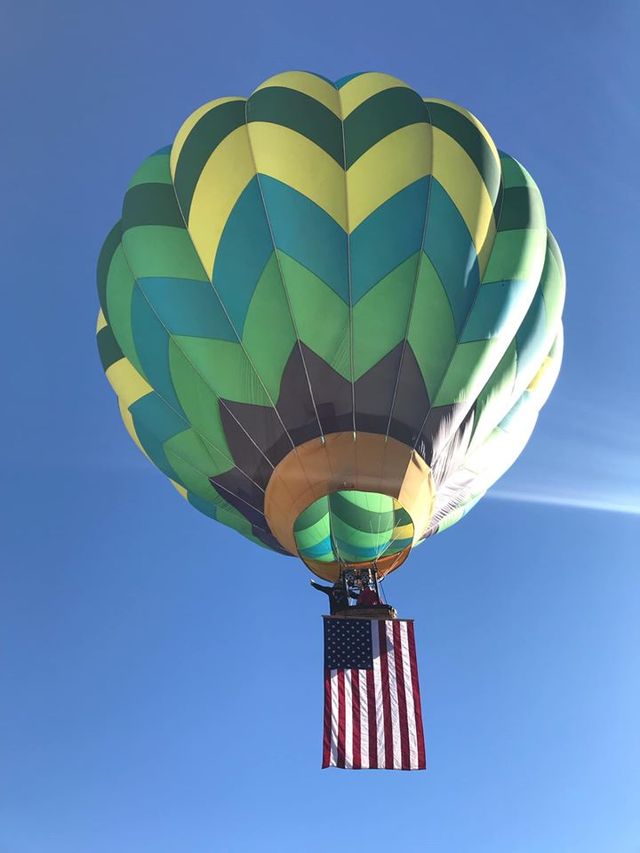 Daniel has two balloons, but most often flies Hang Time—because you're literally just hanging out! It's a purple, blue, green, and yellow beauty built right here in Statesville at FireFly Balloons.
Beyond Statesville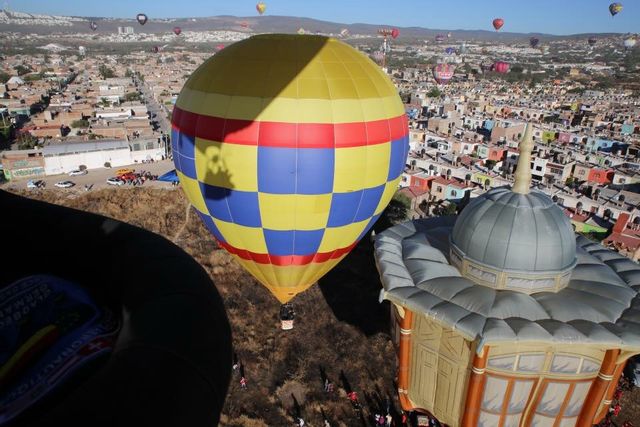 Daniel's done lots of different types of flying in some amazing places. "I dabble in competition," he explained, "but, as my good friend Charles says, 'I'm always just outside the money!' I scored first place on a fly-in task at the Great Texas Balloon Race and beat national and world champs. Kind of like a blind squirrel finding a nut every now and then, but I like to think it was a little more than that." He's flown in the three largest balloon events in the world: Albuquerque International Balloon Fiesta in New Mexico, Festival de Globos in Leon, Mexico, and last year, he crewed for Sam and Winna Parks at the Grand Est Mondial Air Balloon event in Lorraine, France—a trip he'll never forget!
The Adventure of Ballooning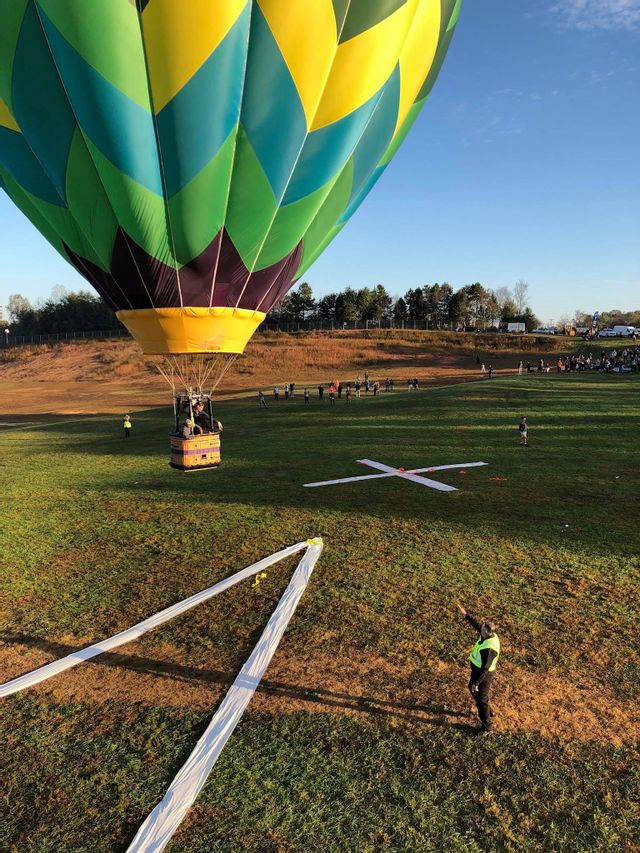 These days, Daniel's doing more adventure flying, like dawn patrol, when you take off before sunrise—very beautiful—and hopes to do a long jump, a long-distance flight, in the not-too-distant future. "But," he says, "you can't beat flying solo to put it all in perspective. The world is a beautiful place, and you're just such a tiny piece of it. That's always a little clearer when I'm flying. Make your little piece count."
Daniel's core belief? Do the best you can, with what you've got, where you are. The sky's the limit!
A Flight Above Balloon Adventures
843-819-0757
Find us on Facebook!