Ballooning Around The World
---
The Marsha Lambertson Story
Marsha Lambertson is one of Statesville's most famous and accomplished balloon pilots. She's been flying around town since 1987. Her story is one for the books!
"I was taking computer programming classes at community college, working in a hospital lab, still living in Mason, Michigan, my hometown, when I spotted a hot air balloon flying in the distance," Marsha begins her story. "I had never seen one before, so I chased it down. I couldn't talk my eyes off that balloon. I knew then and there that I had to do this." Marsha was 24-years old in 1982 when she earned her commercial pilot license. "Little did I know then that modern day hot air ballooning, an exciting new branch of sport aviation, would change the direction of my life!"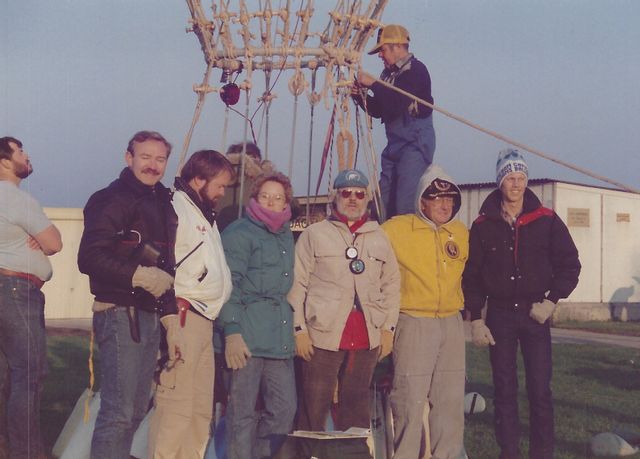 Marsha got her ground school and flight training as part of the community college's offerings. "Some of us from the class loaded up in our instructor's converted bread truck and started the journey to New Mexico," she said. "We were headed to Albuquerque, to Balloon Fiesta! It's the Mecca for hot air balloonists, and that trip opened my eyes to an amazing business potential—using balloons to advertise for major companies." At that time, others were leading the way in marketing-by-balloon with good success. Once back in Michigan, they brainstormed their way into the offices of General Motors' Oldsmobile Division. The marketing execs accepted their proposed advertising program that was designed to fly a balloon emblazed with their logo in cities across the country—flying billboards! "One year and one balloon turned into multiple balloons touring the US for the next 17 years," Marsha explained. "That one balloon I had seen, flying over my hometown, really had changed everything!"
Making History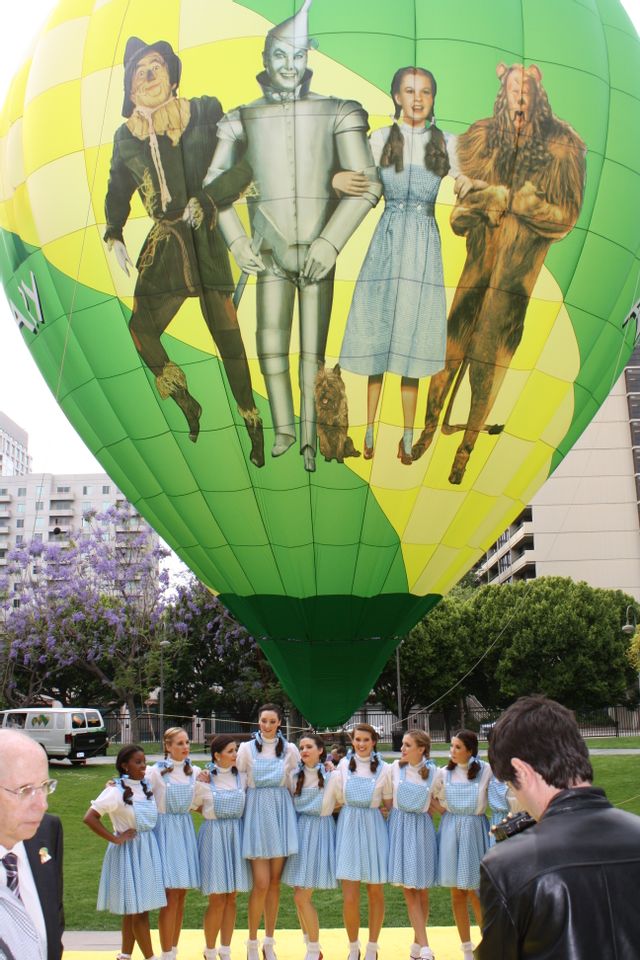 Marsha is a savvy businesswoman. 1984 was the beginning of what is now AeroSports, Inc., the longest running, woman-owned, full service hot air balloon company in the country. Over the years, AeroSports' client list expanded to include Cadillac, the NFL, Coca Cola, Warner Brothers, Time Warner Cable, and other Fortune 100 companies. She's had the good fortune to meet hundreds of balloon pilots and crew teams and learned from some of the best over the last 38 years. "Each area of the country has its own unique geographic and weather-related conditions and challenges," she shared. "Flying in the mountains or desert can be much different than flying locally in North Carolina." Marsha has flown in 42 states, in Canada, Mexico, and Europe, and "I plan to continue doing this as long as I can."
In 1986, Marsha met pilot Fred Hyde, a Kansas City eye surgeon. "Fred invited me to fly in a gas balloon race out of Colorado Springs. Our first flight together launched from Memorial Park just after midnight, and the next day we landed in central Kansas. I was in love with the excitement and adventure of gas ballooning, a really different type of lighter-than-air flight using lifting gas rather than heat to achieve lift," Marsha said. "We did many flights after that, including a midnight flight from Innsbruck over the Austrian Alps. When we landed in Croatia, Yugoslavia, we were escorted to a jailhouse while the local authorities sorted out just why and how we came to be there."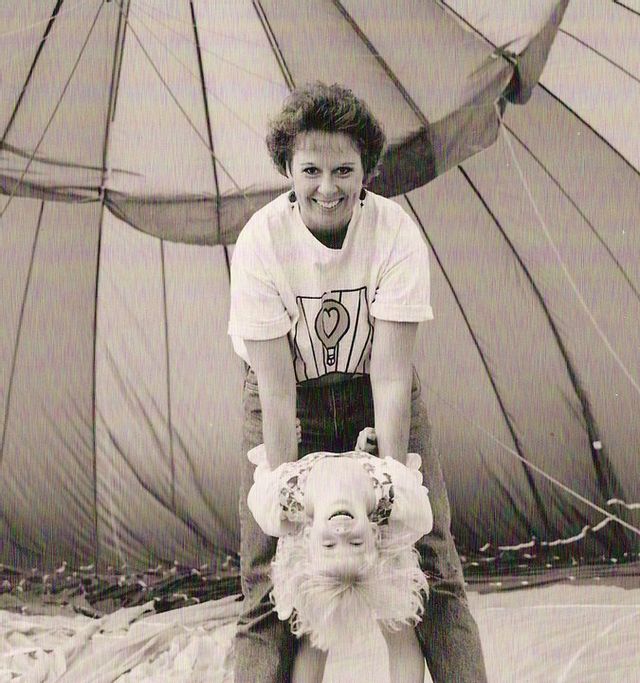 In 1997, Marsha was the featured hot air balloon pilot included in the Smithsonian's book, Women and Flight, Portraits of Contemporary Women Pilots, by Carolyn Russo. The photoshoot for the article was done here in Statesville, after Carolyn's first balloon ride with Marsha. The beautiful black and white pictures were taken where they landed out on Hwy 90.
In recent years, Marsha has organized numerous balloon festivals, worked for two of the largest balloon ride companies in the country—one in Napa, the other in Phoenix—and flown passengers at Albuquerque Balloon Fiesta.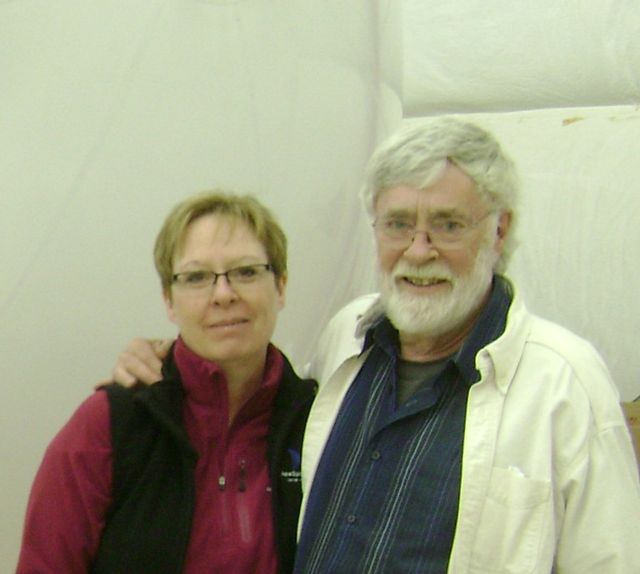 Statesville became Marsha's home in 1987, when she and her then-husband purchased a rock quarry (a local landmark in North Iredell) and 50 acres from Statesville's ballooning legend, Tracy Barnes. "We were flying balloons that were built at the original The Balloon Works, when it was located in Love Valley, and Tracy made us a great deal. He told us, 'we need to grow our ballooning community here in Statesville, and I'd like you to be a part of it.'" Marsha loves flying passengers and sharing in the excitement during their once-in-a-lifetime flying experience and landing with a welcoming hello from friendly landowners. "My business is making people happy and sharing memorable experiences. After 38 years, what I love most of all is being part of such a connected community, feeling like family with other local pilots, crew, and ballooning friends. The days we launch five or six balloons—a little mini rally—it's a beautiful thing that will never get old. The stories, lies, and laughs we share, plus the support and encouragement given, is truly why I keep flying my balloon."