The Largest Statewide Downtown Revitalization Conference in the Nation Will Meet In-Person in 2023
---
From North Carolina Department of Commerce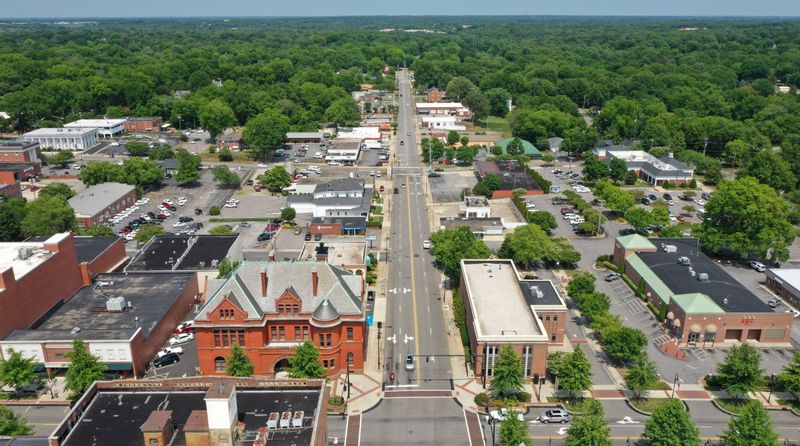 The 2023 North Carolina Main Street Conference is bringing community and economic development leaders back together in-person March 14-16 in downtown Statesville. The three-day annual conference, which is organized by the North Carolina Department of Commerce and its N.C. Main Street and Rural Planning Center, explores downtown revitalization and economic development strategies.
This year's conference theme, "Trek on Down to Main Street", will focus on creating strong and healthy downtown destinations that provide the daily needs and indulgences for its residents, businesses, and tourists. Each Main Street program, along with its stakeholders and partners, are creating activities and physical enhancements to develop and grow its central business districts.
The Year of the Trail
The N.C. Main Street Conference will also join the statewide celebration of the
Year of the Trail
, a travel and tourism initiative that promotes North Carolina's outdoor recreation industry and its stunning natural assets. Main Street communities from across the state are creating pedestrian and bicycle-friendly downtown districts that connect businesses, neighborhoods, and city, county, and state trail systems to encourage residents and visitors to trek on down to Main Street.
The state of North Carolina has been working in partnership with local communities to revitalize downtowns through the implementation of the National Main Street Center's Main Street America™ program since 1980. As one of the first states to join the Main Street program, North Carolina now has one of the largest and most active programs in the entire country and convenes the largest statewide downtown revitalization conference in the nation. In its 42-year history, the N.C. Main Street communities have experienced more than $4.5 billion in public and private investment in their downtown districts, created more than 30,000 net new jobs, and rehabilitated 7,200 buildings.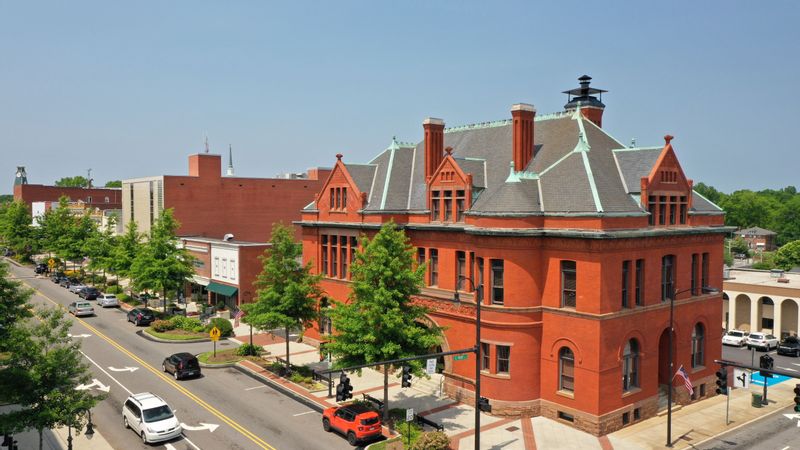 Established in 1982, the Statesville Main Street program and its partners have created a vibrant downtown district that has garnered more than $123 million in public and private investment. This investment supports a hub of diverse cultural amenities, entertainment, governmental, and educational experiences from public art, restaurants, retail, and breweries, as well as historic architecture and beautiful streetscapes. Built over two centuries ago on the business of whiskey and medicinal roots and herbs, this downtown is the center of community life for Statesville and Iredell County and exemplifies the characteristics of a livable and walkable neighborhood. The community is dedicated to creating a strong culture of fun and charm; guaranteed to be experienced outdoors on its sidewalks and in its welcoming seating areas, inside its restaurants and breweries, and within its unique shops and boutiques.
Keynote speakers and session presenters for the conference will inspire economic development professionals, elected officials and local government leaders, community champions and volunteers, business and property owners, and other conference attendees with trends, initiatives, and success stories for their own downtown and community revitalization.
This year's conference will feature the following keynote speakers:
Brent Leggs, Executive Director of the African American Cultural Heritage Action Fund and Senior Vice President of the National Trust for Historic Preservation
Brandi Horton, Vice President of Communications for the Rails-to-Trails Conservancy
Phil Eich, Founder of Storyville.
Leggs will discuss the power of community preservation, while Horton will present on leveraging outdoor infrastructure for thriving downtowns on Tuesday, March 14. On Wednesday, March 15, Eich will begin the conference with a keynote on the art of community storytelling.
In addition to the keynotes, a plenary session is will be led by Dr. Matthew Wagner, Main Street America's Chief Program Officer, who will lead a presentation on activating third places for customer engagement. The conference will include eight toolkit sessions and 15 breakout sessions on March 14-15, that cover a wide range of downtown revitalization topics, and six tours of downtown Statesville on March 15-16, for first-hand look at the Main Street community's vibrancy.
The annual North Carolina Main Street Awards Dinner and Ceremony will be held on Wednesday, March 15 and the Main Street Champions Recognition Ceremony will be held on Thursday, March 16. These two events recognize outstanding projects completed in Main Street downtowns throughout the state and honor individuals dedicated to making their downtowns thriving places.
Early bird pricing for the conference ends Feb. 17. For more information or to register, visit the N.C. Main Street Conference website.