Statesville's Newest Balloon Pilot!
---
Meet Taylor Pigg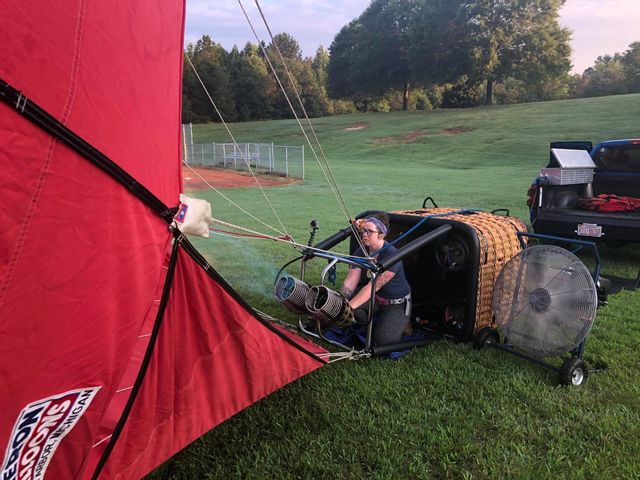 By Kristie Darling
Very often, the most amazing things about a person are the passions they make happen. That is certainly true for Statesville's spanking new hot air balloon pilot, Taylor Pigg. The twenty-eight-year-old business owner was born and raised here, so she'd seen plenty of balloons before her passion to fly caught fire. "One of my first dates with Drew got me up close and personal with balloons…he invited along to his flight review…my first real ballooning experience. Drew is now my crew chief. Some days we love ballooning just the two of us. It's brought us closer…literally and figuratively!"
A Great Pilot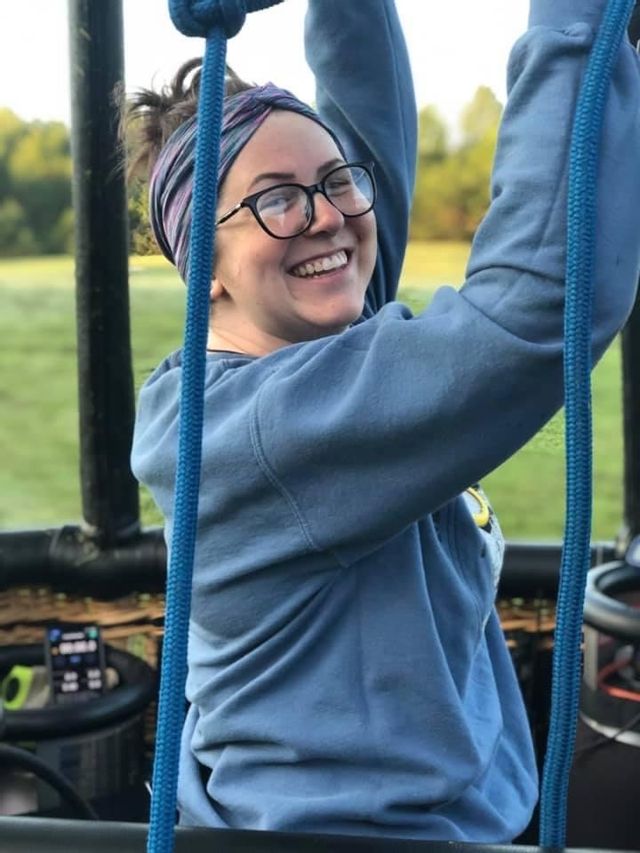 It didn't take Taylor long to get into the sky. She got her student certificate last July and on June 25, 2020 was certified as a private lighter-than-air pilot. Taylor trained in Drew Egerton's beautiful HiBiscuits—Drew is a Carolina BalloonFest champion and local pilot par excellence—look for his story in our upcoming blogs. "I'm still flying HiBiscuits whenever I can, but Mercaptan, My Captain is my own Head Balloon. It's about ready to inflate and become my new favorite to fly!" Drew commented, "It makes me proud to watch her, to watch my student fly the coop. She's a great pilot!"
Her Driving Force
Most challenging for Taylor? "It's when winds aren't what the forecast predicts. Changing plans on the spot to work to find a suitable place to land—you have to pay attention!" Taylor has figured out it takes considerable effort to plan and execute a flight, but when the passion is there, it's worth the excitement and joy it brings. "The adventure of flying is next to none."
Like many pilots, ballooning has created some of her best friendships with adventuresome people she probably wouldn't have met otherwise. "I've already gotten to fly with famous pilots, besides Drew, of course. My very good friend and world-renowned local pilot Marsha Treacy flew with me during a training flight. I guess you have to know what could happen when you say something like, 'I want to be like her when I grow up…Seems like it's working for me!'"
Taylor's core belief about life? "Everything in life, no matter how big or small, is a learning opportunity. As Ram Dass said, 'We're all just walking each other home.' That's my driving force."
Look for Taylor Pigg soon, flying across a sky near you!