The Claire & Tony Colburn Story
---
Love is in the Air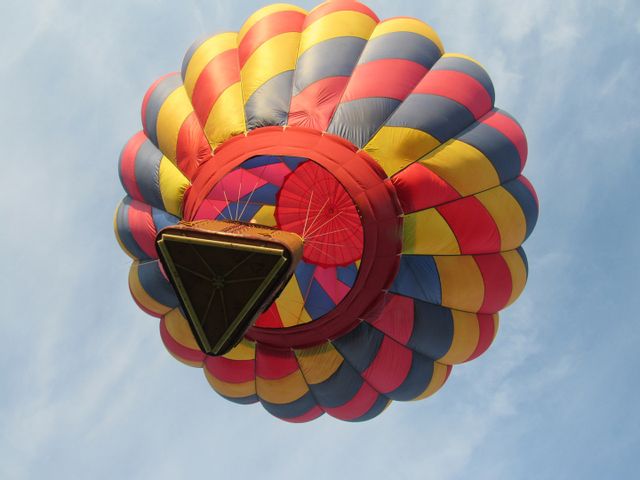 It's been said that you can't take a bad photo of hot air balloons. Tony Colburn would, no doubt, agree. He's been taking pictures of the majesty of these gentle giants for 34 years. "I got started in ballooning because I wanted to photograph the beautiful colors and spectacle of balloon rallies, where dozens or more balloons fly together all weekend," he remembers. "Later, when I realized I needed to get in the air to take even more amazing photos, I signed up as a balloon sponsor. The best part of this scheme was that's how I met my wife—I was her sponsor—and I got my first balloon ride in her balloon, Wildest Dreams. Two years later, at that same balloon rally, Claire and Tony were married. "Our wedding was at a country church, but we returned to the rally the next day so Claire could toss her bouquet and garter from the balloon as it lifted off." Love is in the air—pretty romantic stuff, I'd say.
Where They Took Off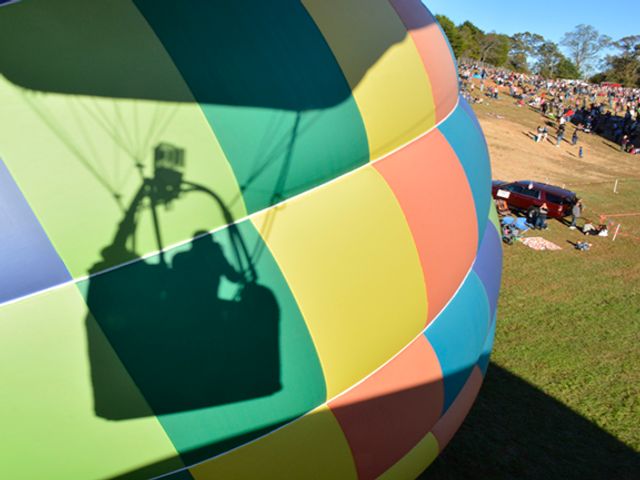 Claire began her balloon instruction in 1988, after moving from Michigan to California. She earned her commercial balloon certificate in 1991. "I started flying in wine country, in Santa Rosa, and went to balloon festivals throughout the region and into Nevada, Oregon, and Arizona," Claire explained. "I served on the board of our balloon rally, and for seven years, Tony and I were balloonmeisters there and also at another rally in Tony's home county for over 10 years. We really dedicated ourselves to what we believe is one of the most fun sports you can get into." Part of the fun has been meeting two very famous ballooning pioneers, Don Piccard and Ed Yost, and taking San Francisco 49er John Paye on a flight.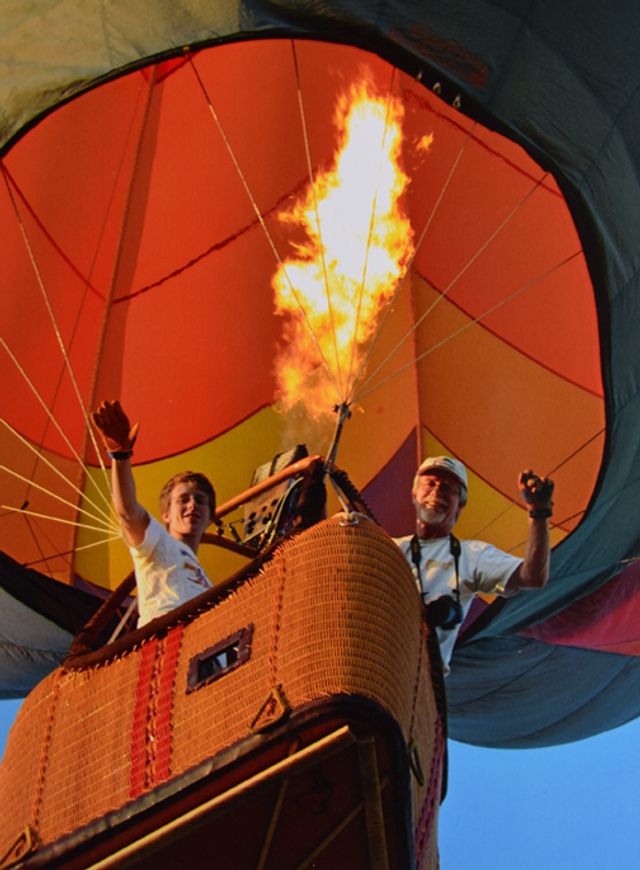 Tony got his commercial license in 1995. "The most challenging thing about piloting for me is the three-dimensional chess aspect of reading and navigating the winds," he says. "It takes a lot of practice to get good at competition, and I learn something on every flight. Over the years, I've placed third at a California rally, as well as Freedom Weekend Aloft in Anderson, SC in 2005 and 13th out of 120 pilots in Reno," Tony said. "Since every flight is different, you really do need to keep practicing to build up your skills."
In 1995, Tony built his own one-man experimental balloon, and "I once got to fly in an airship hanger with 15 other balloons," Tony continued. "Ballooning has given us some once-in-a-lifetime experiences. During the last minute of 1999, balloons were the actual New Year's Eve count-down in Boise. Sixty balloons lined up along the main street downtown and glowed one-at-a-time every second until the new millennium. It was amazing!"

Where They Landed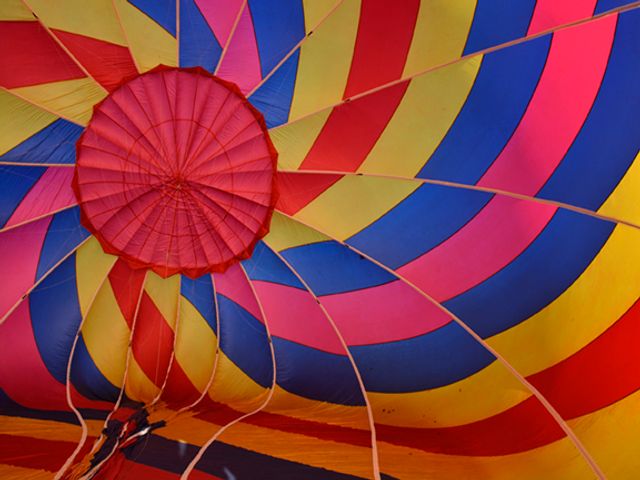 For the last 16 years, the Colburns have attended Carolina BalloonFest—they love watching excited crowds watching exciting balloons. "The community support here is phenomenal," Claire shared. "For us, showing up each October, being part of this historic balloon event, is the best way we can give back to the wonderful people of Statesville." At BalloonFest, the Colburns have flown nervous boyfriends proposing marriage to their sweethearts and taken first-timers from all over on a unique adventure—getting to fly with lots and lots of balloons in the air with you.
The Colburns, Together They've Touched The Sky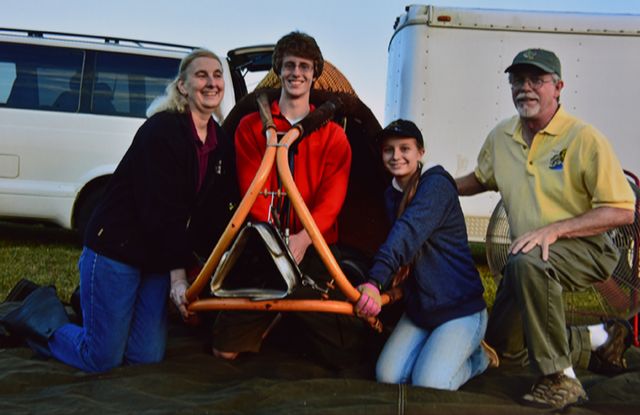 The Colburns are a model ballooning family. "Our kids loved attending festivals growing up," Claire shared. "You'd often find them getting us launched, then jumping in another chase vehicle to help another balloon. Both our children had their first flight before they were a year old. They still love aviation, even as they're now off testing their own wings." Avery and Elise still crew for them when they're home.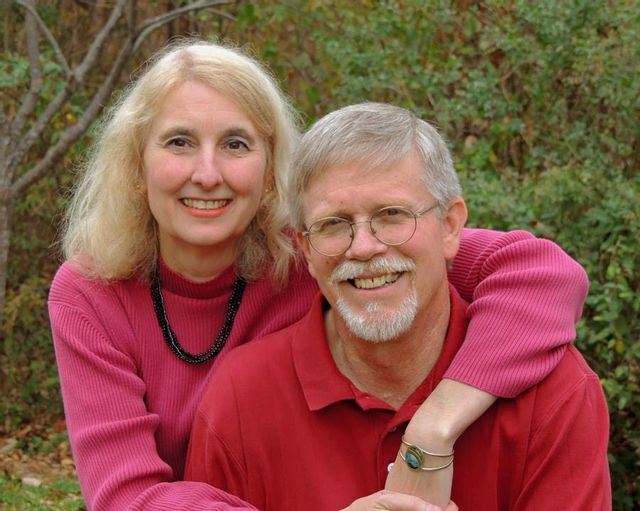 Claire and Tony have always chosen FireFly balloons, those beauties that are built here in Statesville. Claire's first balloon was named Wildest Dreams because…wait for it…she never thought in her wildest dreams she'd ever have a balloon. "Our next balloon, Dream Chaser, commemorated us chasing our dreams together, and today, we're flying Dream On to help us keep the dream alive," Tony said with a smile. These days, Tony's handling the piloting and Claire has chosen to keep everything running smoothly as crew chief.
Let Your Dreams Take Flight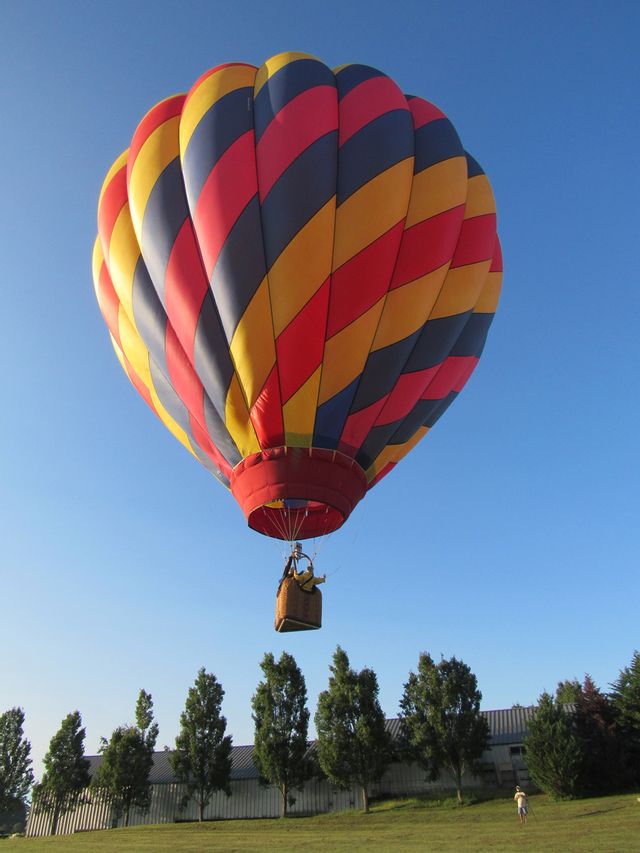 If you, too, have dreamed of flying in a balloon, Tony and Claire can make that dream come true. Just get in touch.
Yadkin Valley Balloon Adventures
336-922-7207